Peter Nguyens Terribly Awesome Essays On Friendship
In 1971, the Voice hosted what music editor Robert Christgau then dubbed "the first and last annual Pazz & Jop Critics Poll," receiving 84 ballots (of which only 39 came from what he described as "legitimate critics," or "human beings with more access to print media than a lonely attack on Led Zeppelin III in a high school newspaper in Minnesota, which was one credential proferred") and splitting the results across two music sections. Who's Next won by a wide margin, its 540 points easily topping Sticky Fingers's 332 and Every Picture Tells a Story's 319. The prominence of legacy artists led Christgau to complain of a "creeping auterism" by which "fave raves of yore… are trotted out like so many Frank Tashlins to receive a great art award for their annual wheeze."
Three years later, however, the poll returned, trimmed down to just 24 voters, with Court and Spark by Joni Mitchell (the last female winner for nearly two decades) just barely topping Steely Dan's Pretzel Logic, Randy Newman's Good Old Boys, and Stevie Wonder's Fulfillingness' First Finale, though Gladys Knight and the Pips, Al Green, and Bruce Springsteen all might have contended had they not released their respective LPs too late in the year.
In 1977, punk rock crashed the poll, with Television's Marquee Moon, The Ramones's Rocket to Russia, and Nevermind the Bollocks, Here's the Sex Pistols all placing in the top five, and after "Rapper's Delight" tied for 22nd in Pazz's inaugural singles poll in 1979, hip-hop got its first victory when Kurtis Blow's "The Breaks" topped Joy Division's "Love Will Tear Us Apart" one year later.
Although the Clash became the first act to win multiple album titles (first 1980's London Calling, then 1981's Sandinista!), Bob Dylan's four wins (1975's The Basement Tapes, 1997's Time Out of Mind, 2001's Love and Theft, and 2006's Modern Times) put him into the lead until this year, when Kanye West's Yeezus gave him his fourth title in only eight albums.
To dig deeper here are five essays hand-picked by Christgau himself.
On the next page, "New Wave Hegemony and the Bebop Question," a review of the music of 1978, published in January ,1979.[
"New Wave Hegemony and the Bebop Question," a review of the music of 1978, published in January, 1979.
Given my pure mania for what must now be called new wave — punk, I will never forget you — the fifth or sixth annual Pazz & Jop Critics' Poll ought to feel like a triumph, and in some ways it does. The 98 ballots received were almost half again as many as the previous high of 68, and a conscious attempt was made to avoid loading the panel with new wavers, with many freshpeople drawn from such citadels of tradition as Stereo Review, High Fidelity, Circus and Crawdaddy (which I will call Feature the day Johnny Rotten — or John Lydon, okay — makes the cover). To a lesser extent than expected, I got my conservative response from those critics. But it was overwhelmed by a post-punk sweep to which more than 80 percent of the voters contributed with at least one selection.
Elvis Costello's This Year's Model is the biggest winner in Pazz & Jop history. Except in 1974, when there were a mere 28 voters, only The Basement Tapes has ever made over half the ballots, and Costello's point spread — huge over the runner-up Stones and absolutely staggering over everyone else — is unprecedented and then some. But what's even more remarkable is the rest of the chart. Last year, eight of the 30 finishers were directly associated with new wave; this year — not counting Brian Eno, the Cars or Cheap Trick — the figure is 16. And now consider the non-new wavers in the top 20, where the poll is most reliable statistically. Eno produced No New York and Talking Heads and is referred to in a recent issue of Punk as "God"; the Cars may share a producer with Queen, but they share a&r, not to mention key musical ideas, with Television and the Dictators. Bruce Springsteen was a punk before there were punks — a "real" punk, as they say. Singer-songwriter Neil Young encored at the Garden with a reprise of his paean to Johnny Rotten, and singer-songwriter Warren Zevon is an excitable boy who has done Neil one better by encoring with "God Save the Queen." Hard rock perennials Stones and Who both responded more or less explicitly to the punk challenge with their toughest records in years. The best album since 1971 (if not 4004 B.C.) by the venerable rock vanguardist Captain Beefheart responds to nothing except the weather, but the Captain was his own kind of new waver before there was an ocean, or a flag. And finally there's Willie Nelson, the great exception, described by ace ballot annotator Tom Smucker as follows: "Nelson takes the crossover spirit of 1978 Country Music and crosses so far over with it he misses the mainstream entirely and ends up with an album that takes risks and gains integrity."
In part these monolithic results reflect the inactivity of a few major artists. Fleetwood Mac, Steely Dan, Randy Newman and Jackson Browne all finished very high in 1977 and could probably have done so again this year. (Note, however, that Kate & Anna McGarrigle, number 13 in 1977, put the disappointing Pronto Monto on exactly one ballot. Though at least they got 10 points. Nicolette Larson, unaccountably named female vocalist of the year in Rolling Stone's so-called critics awards, got only five from her supporter.) But even if Joni Mitchell and Paul Simon had pitched in, there would still be no doubt that for rock critics 1978 was a year in which to rediscover rock and roll.
Despite the wing of the movement represented in the poll by Nick Lowe and Dave Edmunds, who lead a band called Rockpile that played better than the Stones this year, I don't buy the claim that new wavers merely revive the rock 'n' roll verities. Still, in terms of spirit and structure the idea has its validity. The wit and the temper of Presley/Berry and Beatles/Stones, intensified by compact, catchy, rhythmically insistent music, abound on the best new wave records. What's more, the same virtues are being pursued with born-again fervor by the best of the non-new wave selections. For critics who have deplored rock's increasing pomposity and blandness, this is a vindication. Rock and roll is our passion, and suddenly there's more of the real stuff than at any time since rock criticism began.
As the ballots crossed my desk, though, I began to feel vaguely depressed. I've never thought it a critical virtue to nurture weirdness, yet for some reason I kept remembering the comment of convinced eccentric Tom Hull, whose 1977 votes for such cynosures as Blondie Chaplin, Kevin Ayers, Hirth Martinez and Tony Wilson got lost in the consensus, but who this time placed nine of his 10 favorites in the top 30: "I haven't heard as much odd stuff as in years before, and this list strikes me as pretty mainstream. Some mainstream, eh?" As fellow Pazz & Jop Poobah Tom Carson and I computed the Rs through the Zs, my depression got worse. It so happens that there are a lot of orthodox new wavers toward the end of the alphabet, including three of Trouser Press's Anglophiliac cabal, and suddenly artists like Dave Edmunds (as Brit-purist as r&r gets), Devo (whose marginal early showing had encouraged us to hope they wouldn't place at all), and Generation X (accomplished but by no means original — principled — power-pop punks) were vaulting upwards. This was turning into new wave hegemony, and I don't like hegemony of any sort. Not even the sudden success of my own favorite record of the year, Wire's Pink Flag, warmed my heart.
For although I remain a gleefully defiant rock and roll fan — I'm sure the Ramones are one reason I've escaped the cosmic cynicism that affects many of my contemporaries these days — I've lived too long to feel comfortable with monomania. Rock and roll has always been eclectic, not to say cannibalistic, and in the bleak mid-'70s, all but its most dogged (dog-eared?) critical adherents learned to translate that eclecticism into an enjoyment of other kinds of music. In my own case, habitual attention to the byways of pop was augmented by a certain tolerant fondness for the best of folk, curiosity about the more accessible downtown avant-gardism, and renewed enthusiasm for jazz. This year, I elected to exclude the latter two genres from my personal Pazz & Jop top 30, though I've certainly gotten more pleasure from David Behrman's On the Other Ocean/Figure in a Clearing, Eric Dolphy's Berlin Concerts and several Sonny Rollins records than from many rock albums I've admired in 1978. My reasons were part formalism (rock still seems to me to connote songs and/or electric instruments), part humility (I don't pretend to cover jazz or avant-garde music and am not entirely confident of my judgments), and part expediency (there were too many rock and roll records I wanted to list). But my decision didn't stop me from rooting for Steve Reich's (rather Muzaky) Music for 18 Musicians, which tied for 38th, or Carla Bley's (loose but likable) European Tour 1977, which came in 54th.
The major disappointments, though, were in black music. Whatever other genre distinctions you want to make (and they're always fuzzy), it's a weird switch to act as if black music (whatever exactly that means) is not rock and roll. If Motown was rock and roll, then so are the O'Jays and Donna Summer; if Linda Ronstadt and Randy Newman are part of the tradition, then so are Natalie Cole and Gil Scott-Heron. Rock and roll is a direct descendant of rhythm and blues, and so are soul, funk, middle-class black pop from Linda Hopkins to Ashford & Simpson, Philly-derived disco, reggae (less categorically), and jazz fusion and Eurodisco (less categorically still, since both are genuinely interracial styles with disparate forebears). All these genres share formal and cultural presuppositions with white rock. As in white rock, their virtues have been diluted and puffed up, and they rarely sustain over an entire album. But turn on WWRL for half an hour and they'll still be there.
All this is so obvious I feel dumb writing it. But it bears reiteration in the year of Saturday Night Fever and its pathetic, homophobic rebuttal, "Disco Sucks." Whatever the real dangers and deficiencies of disco as a genre and a mentality, some disco records do more than just succeed on their own terms, as dance music — some of them are wonderful rock and roll. The Best of the Trammps (ineligible for the poll, like all best-ofs) is rough, driving soul in the great tradition of Wilson Pickett; the Bee Gees' side of Saturday Night Fever (which broke — broke the ice, broke records, broke the bank — in 1978 but is ineligible because it was released in 1977) is inspired silliness in the great tradition of "Carrie-Anne" and "Itchychoo Park." But the disco-sucks crowd can't hear that any more than they can hear a Charlie Parker solo or a Joni Mitchell song. These assholes are such fanatics that they seize upon the first hint of synthesized percussion or rhythmic strings or chukka-chukka guitar — hell, the first lilt — as proof that anybody from Bowie to Poco has "gone disco," though most often the discos could care less even when it's true. They turn the fatuity, monotonousness, and wimpoid tendencies of the worst (or most monofunctional) disco into an excuse for rejecting all contemporary black music except perhaps reggae, and I bet they don't listen much to Otis Redding either. One hesitates to cry racism. But this is certainly a good imitation.
So although the sweep put my beloved Pink Flag in the running, it cost me Lee Dorsey's Night People, which I've played as much as any album to appear this year, although under scrutiny it does come up slightly short on consistency and wit. Night People is a real fluke, a classic New Orleans r&b album a decade after the style peaked, a great rock and roll album by an artists who is now 54 years old. It finished 34th, one of four records by black artists that ended up between 31 and 35. Two of the others were P-Funk outings, Bootsy? Player of the Year and Parliament's Motor-Booty Affair. Together with Funkadelic's One Nation Under a Groove, the year's leading black album way up at 27, they would add up to 192 points and top-10 status for George Clinton if that were the way things were counted. Oh well. The other two most successful black albums, Al Green's Truth n' Time (30th) and Ornette Coleman's Body Meta (32nd), were released late in the year on labels with sporadic (Green) or almost nonexistent (Coleman) distribution and press coverage, and might have done better with more time for word-of-mouth. But that wouldn't have shattered the new wave hegemony either.
One thing [that] might eventually challenge it would be a shift in the critical population, but although I sought out writers specializing in black music, there aren't very many. Only 12 of my 98 respondents, including two disco people, fit the category, and these followed a much less predictable line than the new wavers. This is partly because only the best new wave artists are getting recorded, while the term "black music" encompasses the multitude of genres I've already listed and probably a thousand albums a year. But it's interesting to me that of the 12, only three named black albums exclusively. In contrast there were 39 critics who named not one black album — not only new wavers but a great many middle-of-the-road Joni-to-Brucie rock traditionalists, including several writers who I know love black rock and roll. If it weren't for Lee Dorsey, I would have been among them myself. Which seems as good a place as any to enlighten you with my own painstakingly calibrated top 30, which you will read on newsprint only because Rupert won't pay for granite:
1. Wire: Pink Flag (Harvest) 13.
2. Nick Lowe: Pure Pop for Now People (Columbia) 13.
3. Talking Heads: More Songs About Buildings and Food (Sire) 13.
4. The Clash: Give 'Em Enough Rope (Epic) 11.
5. Neil Young: Comes a Time (Reprise) 11.
6. Elvis Costello: This Year's Model (Columbia) 11.
7. The Rolling Stones: Some Girls (Rolling Stones) 7.
8. Lee Dorsey: Night People (ABC) 7.
9. Captain Beefheart and the Magic Band: Shiny Beast (Bat Chain Puller) (Warner Bros.) 7.
10. The Vibrators: Pure Mania (Columbia). 7.
11. Ramones: Road to Ruin (Sire).
12. Joe Ely: Honky Tonk Masquerade (MCA).
13. Funkadelic: One Nation Under a Groove (Warner Bros.)
14. Blondie: Parallel Lines (Chrysalis).
15. Television: Adventure (Elektra).
16. Willie Nelson: Stardust (Columbia).
17. Al Green: Truth n' Time (Hi).
18. Ashford & Simpson: Is It Still Good to Ya (Warner Bros.)
19. Ian Dury: New Boots and Panties!! (Stiff).
20. Shoes: Black Vinyl Shoes (PVC).
21. Warren Zevon: Excitable Boy (Asylum).
22. Parliament: Motor-Booty Affair (Casablanca).
23. Dave Edmunds: Tracks on Wax 4 (Swan Song).
24. Willie Nelson: Face of a Fighter.
25. Bob Marley & the Wailers: Kaya (Island).
26. David Johansen (Blue Sky).
27. Professor Longhair: Live on the Queen Mary (Harvest).
28. Michael Mantler: Movies (Watt).
29. Patti Smith Group: Easter (Arista).
30. Brian Eno: Before and After Science (Island).
And just because it was such a good year, allow me to append the makings of a top 40 for those with sentimental attachments to that concept: Raydio, Steve Gibbons Band, Ornette Coleman, Albert Collins, Loleatta Holloway, Teddy Pendergrass, Bruce Springsteen, Rodney Crowell, Tom Robinson Band, Tapper Zukie.
Measured by the sheer number of terrific new records, it has been a good year, too, despite my misgivings — more than satisfying in black music and the best ever in hard rock. That's right, folks, I said the best ever in hard rock. Which is the less ominous reason for this year's new wave hegemony. Because blacks have always been treated like a second-class market, a cost-cutting, singles-oriented, let's-lay-down-a-party-track-and-split attitude continues to damage the overall effectiveness of black LPs — the Raydio album, for instance, knocks the Bee Gees out of the box until its last two songs. That's one reason six of the 13 black artists I've named are clustered in the addendum at the bottom of my list. But the reason so many new wave artists are clustered toward the top — nine out of 15 — is simply that they're so damned good. In its first flush of studio assurance, the new wave mentality has set off a creative explosion, especially in songwriting, and I just don't believe in upgrading an album on political grounds. Because my rankings are based solely on some intuitive balance of listenability and aesthetic intensity, I was forced to conclude that any five songs on the Vibrators or Ramones LPs were of broader usefulness than the wonderful 11-minute scatalogical rap that opens Funkadelic's side two. Similar judgments were made by a devotee of the more standard r&b-rooted hard rock, Dave Marsh, who would have listed Saturday Night Fever and Earth, Wind & Fire's All 'n All had they not been released in 1977, but who finally decided that Candi Staton and Teddy Pendergrass didn't quite cut it.
I'm gratified that someone like Marsh, who's a lot more skeptical about new wave than I am, should find so much good rock and roll of his sort this year, because it reinforces my suspicion that everybody's rocking harder. True, most music bizzers are relieved that the Sex Pistols have vanished into infamy; they still find the Clash strident and the Ramones simplistic, declaring such bands unacceptable to the imaginary consumer who personifies their own complacency and cowardice. But because it's the nature of complacent cowards to hedge all bets — and because they want to prove they're not, you know, square — they reassert their own putative attachment to "good" rock and roll at the same time, thus easing the sales breakthrough of 'twixt-wave-and-stream bands like the Cars and Cheap Trick. A similar snap-to by old fans (including radio people) who had previously been backsliding into resignation makes quick, surprising commercial successes of Dire Straits (42nd in Pazz & Jop despite late-year release) and George Thorogood and the Destroyers (51st despite a small press list), spearheading a minor white-r&b revival. The more conservative critics, eager to be open-minded, find the new Elvis irresistible and become instantly infatuated with Nick Lowe, whose genius for high pop was inaudible to all but a few pub-rock experts three years ago, while the new wavers move on to the likes of Pere Ubu and the Contortions and love Captain Beefheart better the second time around. Meanwhile, more and more musicians play lots and lots more of rough, tough rock and roll.
It's only fair to add that Marsh himself does not share my sanguine mood. He's afraid it's all a last gasp, and for his kind of rock and roll it sometimes seems that way. An interesting statistical sidelight of the poll is the high points-to-voters ratio of Who Are You and (hullo! what's this doing here?) Street-Legal. When this happens with records below the top 15, it usually indicates preemtpive ballot-stuffing, a cultish determination to put the Real Stuff up there, which in earlier polls helped hype Eno and Dr. Buzzard and Kraftwerk but these days seems to be the defense of the mainstream. (Some mainstream, eh?) On the other hand, the 10 records in the top 30 that have gone gold — Stones, Springsteen, Young, Cars, Zevon, Who, Dylan, Nelson, Cheap Trick, Funkadelic — are mostly to Marsh's kind of taste, including four in his top 10, and he also voted for 36-ranked Bob Seger, who spent the year trading in his silver bullets on something more fashionable. So maybe what the traditionalists are really worried about is that, like me, he suspects Willie Nelson is more likely than Pete Townshend (or Bruce Springsteen) to make good music till he's 60. Maybe they too detect in the eyes of the Cars and Cheap Trick the blank gleam that gives away artists who are turning to platinum from the soul out. Or maybe it's just that he's not comfortable with the shift to the left himself. Three years ago Bruce Springsteen was young blood, the bearer of rock-and-roll future. Now he's a likable conservative — the vital center, your favorite uncle, like that.
This would seem to be a swing year. The truism that success on the Pazz & Jop chart isn't exactly synonymous with success on the one in Record World is borne out primarily by new wavers, who contributed most of this year's dozen or so stiffs. Not even Patti Smith, who with help from Uncle Brucie finally bagged her hit single, achieved gold, which in the year of trentuple platinum (Saturday Night Fever has sold over 30 million units worldwide) is beginning to strike many bizzers as a rather negligible commercial goal. But for the more poppish artists the prognosis is favorable. Patti came close, and Talking Heads is over 200,000 or so and Costello looks unstoppable — he's got a better shot at going platinum eventually than Jackson Browne appeared to five years ago. Lowe and Edmunds, who sold zilch, are just as talented as Elvis, but less passionate, less ambitious, and less young; still, if Rockpile is willing to slog it, they'll do all right too. So will Blondie, already a major [band] in Europe and Australia; if Devo doesn't go the way of the Tubes, they will too, which I'll try to convince myself is a mixed blessing.
For the others, however, things look bleaker, with the U.S. sales prospects of the two greatest bands to come out of this thing, the Clash and the Ramones, [XXXX]-ing. So far, all that the Ramones' hard touring and good music has netted them is more hard touring, more good music, and a nationwide cult large enough to keep their road operation out of the red; the Clash are stars in England but have shown as little interest in America as America has shown in them. David Johansen's solo debut sold disappointingly, and though his sudden professionalism is awesome and his company support unusually single-minded, whether his hip, hoarse New York style can ever make a real dent in these United States is beginning to seem questionable. Solo Tom Verlaine, now minus Television, will tend to his own kind of professionalism, which will most assuredly have everything to do with music (and words) and almost nothing with becoming a star. Ian Dury is so English that he'll always be a fringe benefit here. And Wire and Pere Ubu, both of whom enjoy modest success in the U.K. (even though Ubu is as loyal to Cleveland as the Clash is to its safe European home), are currently without U.S. labels.
Finally, though, I'm not convinced that all this crass pro and con retains importance. I've discussed sales annually in this wrap-up not only because they affect artistic strategy and define what kind of community the music and we its fans inhabit, but also, of course, because they determine what records get made and thus enter history. But it seems clear (knock on plastic) that we're over that bottom line for a while. Maybe the Clash, embroiled and embittered, will bollocks Britain; maybe the Ramones and David Johansen will finally lose heart; maybe Tom Verlaine will do one solo album and disappear; maybe Wire will go back to art school; maybe Pere Ubu won't even put out records in Cleveland anymore. But though any of those things could happen and one or two of them probably will, all of them won't. Nor will every one of the more salable new wavers turn to shit before our very eyes. This new kind of rock and roll is going to be around for a while.
If someone had told me five years ago that I was destined for cultism, I would have scoffed, or cried. Rock and roll was pop music, that was my line — it don't mean a thing if it ain't got that cultural resonance. And in a critic like Marsh, the idea that good rock must move an expansive, broad-based audience remains as powerful as any inborn aesthetic conservatism. But I've changed my mind, and I wouldn't be surprised if the enthusiasm for jazz that the bleak mid-'70s rekindled in me had a lot to do with it. For, looking around me, I am reminded of nothing so much as what I've read about the twilight of the swing era. Swing was vital popular music into the '40s, and some of its proponents — not just Duke and Billie, either — did great work until much later, although not usually in a big-band format. But when Frank Sinatra shifted public attention from the bandleaders, who were swing's artistic standard-bearers, onto the vocalists, most of [XXXX] integrity, swing began to evolve into the fatuous pop music of Mitch Miller and Doris Day, the music rock and roll revolted against.
Long before then, however, two different groups of black musicians had staged their own revolts. The Kansas City style that had been sophisticated into big-band swing was also simplified into rhythm-and-blues, which many blacks and slowly increasing numbers of whites preferred for dancing. Aimed point blank at the new teenage market (sometimes in combination with country music), r&b of course turned into rock and roll. Meanwhile, somewhere to the other side of the pop-swing mainstream, renegade big-band musicians sparked by Charlie Parker invented the apparently undanceable, virtuoso jazz style called bebop. Shortly after World War II, the style enjoyed a brief vogue symbolized in the picture magazines by Dizzy Gillespie and his zoot suit. Despite that flurry, though, bebop never became massively popular, and some of its key figures — such as Thelonious Monk — had trouble earning a living at it. Yet somehow, by the late '50s, the harmonic and rhythmic ideas that originated with Parker pervaded jazz-based music.
There are no perfect historical analogies, and the equation of bebop with new wave doesn't come close, not least because when bebop began there was no bebop — no popular-music-as-art-music — and now there is. As someone who has regarded Charlie Parker as the greatest 20th-century American artist even at the height of his infatuations with William Carlos Williams and Chuck Berry, I get nervous just putting the comparison on paper. But I've been making it in conversation for six months now, and I know of no better way to explain what I see happening. The rock that has become America's popular music is rotten from Olivia Newton-John all the way to Kansas. Good art and/or worthy entertainment will continue to be created within its various genres, but as forms they're moribund. Inevitably, the new wave ideas will infiltrate these genres and pop hybrids proliferate; since hybridization has always been a means to good rock and roll — eclecticism, remember? — some of them may be quite exciting and the real stuff will keep happening. I don't believe any more than I ever have that new wave will turn into the next big thing. But I feel certain that it will survive and evolve as an entity — the musicians will be there, with a community of fans to support them. Some of them may even age more gracefully than most rock and rollers.
One reason this comparison makes me nervous is that in several ways new wave is bebop's obverse: can a black music of unprecedented (for jazz) harmonic sophistication really parallel a white music of unprecedented (for just about anything) self-conscious primitivism? But though a lot of new wave may be technically unsophisticated, not all of it is — the English punk moment was an extreme — and in any case rock-and-roll so-[XXXX] technical. What's more, rock and roll has been exploring self-conscious primitivism as a means of making black-derived forms authentic for white people ever since Elvis Presley; sometimes, as in Eric Burdon, the results are embarrassing, but other times, as in the best one-take-and-out Bob Dylan, they're magnificent. And it's interesting that in a couple of ways the parallel really comes alive — because, in addition to the hostile bohemian stance assumed by both new wavers and beboppers, a corresponding musical strategy has served to repel potential fans of each vanguard.
The great jazz critic Martin Williams argues that Charlie Parker's most decisive innovation was not harmonic but rhythmic — that the difference between a Parker phrase and almost the same notes played by Ben Webster was that "Parker inflects, accents and pronounces a phrase so differently that one simply may not recognize it." While I can't follow bebop's harmonic permutations closely enough to judge with any certainty, that's always sounded right to this unschooled bebop fan. Similarly, John Piccarrella has asserted in these pages that the essence of new wave is what he calls "forced rhythm," a term that evokes the frenzied effect achieved by many otherwise dissimilar bands. And once again, that sounds right to me. But here's another obverse: Charlie Parker swung with a vengeance, whereas most new wavers — unlike Guy Lombardo or Linda Ronstadt, who simply don't swing — don't swing with a vengeance. Oddly enough, though, turned-off listeners have complained about the "frantic" quality of both musics.
The main reason I've never bought that stuff about new wave reviving the rock-'n'-roll verities is that new wave doesn't sound very much like (good ol') rock 'n' roll. It's too "forced," too "frantic." It's this — combined with its disquieting way of coming on both wild (hot) and detached (cool), rather than straightforwardly emotional and expressive, another effect it often shares with bebop — that limits its audience, and it's this that makes it so inspiring aesthetically. This isn't just (blues-based) white music — it's White Music, or maybe even WHITE MUSIC. Which brings us back, strangely enough, to new wave hegemony.
I believe new wave's aggressive whiteness is a strength; I like its extremism, its honesty, its self-knowledge. But like the English punks, who love reggae as much as their own music, I'd consider myself some kind of robot if that was where my desires ended. And though I've made a case for all the black subgenres already, let me close with a zinger. Maybe, just maybe, if new wave is bebop, then disco is rhythm-and-blues. Once again, the analogy may be, er, slightly flawed — disco is a worldwide pop music, whereas r&b took a decade just to get beyond the juke joints and the "race market." But both hard funk to the left of pop disco and Eurodisco to the right resemble, in their patterns of pro- [XXXX] largely self-referential styles (reggae, for instance) that have contributed so much to the general vitality of popular music. And this is not least because the relationship of both styles to their audiences is unmediated by detailed attention from the mass media or informed critical scrutiny.
In the '50s, r&b coalesced with bebop ideas in styles called "hard bop" and "soul jazz." What do you think new wave disco might sound like?
On the next page, 1983's "Funkentelechy vs. the Placebo Syndrome"[
"Funkentelechy vs. the Placebo Syndrome," a review of the music of 1982, published in February, 1983
Because jazz criticism is one of the many things I know too little about, Otis Ferguson was only a name to me when The Otis Ferguson Reader came my way this fall, and I hope his admirers will accept the compliment I intended when I claim him (for symbolic purposes, at least) as the first rock critic. Remembered mostly for his movie reviews, Ferguson also wrote extensively about the music of the swing era, and there's something about his attitude that strikes a chord. The man was a born democrat: having worked his way through college, he refused to take on airs when the job was done. Actively hostile to any hint of sham or dilettantism, he tried to describe complex aesthetic interactions so that yeomen could understand them. But he refused to compromise in the other direction either. Unlike the run of fans and/or hacks who always dominate music journalism, he loved language for its own sake, written and spoken both, which means he was committed to taking colloquial risks in a honed style — he went for contemporaneity and a feisty edge without worrying about whether he'd sound dated stilted later. He valued music's soul and inspiration no more and no less than its shape and meaning.
Like any sensible person, Ferguson knew you couldn't write about American music without writing about Afro-American music — he was calling blues "America's single biggest contribution to the form of music" quite early in the life of that cliché. But he also knew that "people who talk too glibly about racial differences always get left out on a limb, sooner or later," and added: "When it comes to the musicians, the matter of race is a tossup as far as I'm concerned." Ferguson was adamant if not defensive on this point — he once took John Hammond to task for "saying 'white musician' the way you'd use the term 'greaseball'" — partly in reaction against '20s Afrophilia, which was often not just dilettantism but elitist European. But when it came to the best musicians he got unlikely results from his tossup, devoting 13 pages (in the Reader, $10 from December Press, 3093 Dato, Highland Park, Illinois, 60035) to Bix Beiderbecke against Louis Armstrong's one, 24 pages to Benny Goodman against Duke Ellington's six, four pages to Red Nichols against Sidney Bechet's two bemused mentions.
People who talk glibly about racial differences might get judgmental about these statistics, but I respect Ferguson too much for that. Anyway, he did better than many of his colleagues, and even the worst of them had alibis. White musicians were more accessible, white musicians drew more readers, white musicians had (to quote Ferguson) "melodic discipline" and "more definite organization," white musicians "did more to spread the fame of jazz." All of this is credible, useful, and perhaps even true; as a naif who regards jazz as an essentially black idiom, I was inspired by Ferguson to test the spritz of MCA's delightful recent Red Nichols reissue, and I'm glad I did. But when I turned to Sidney Bechet's RCA twofer from the same period ("his soprano saxophone can still be heard today"), and let me tell you — Bechet blew Nichols away.
People who talk glibly about historical parallels always get left out on a limb sooner or later, so I hope I don't push my analogy further than it wants to go. But I kept thinking about Otis Ferguson's Negro problem as the ballots for the ninth or 10th annual Pazz & Jop Critics' Poll rolled in. If Elvis Costello's victory wasn't exactly hot news, his margin was respectable — he got a much bigger vote than the Clash in 1981, and did better proportionally than a comparable consensus choice, Graham Parker in 1979. But no matter how big a piece the winner cut off, most voters seemed weary of how stale, flat and unprofitable the pie had become; the dejected Britcrits at Trouser Press, for instance, declined to name a number one album this year, placing Imperial Bedroom, which topped their in-house poll, at a symbolic number two. And if I once again failed to share all this dolor, it wasn't in the hundred-flowers bloom spirit that inspired me to list my 60 top albums a year ago; though I did find another 60 gooduns, down-the-middle sales and borderline creativity both sagged ominously enough to put a crimp in my natural rock and roll optimism. Starting in early November, however, seven of my favorite 1982 albums, every one a variation on a theme, restored a lot of my fire. And if they weren't likely to lift the mood at Trouser Press, a journal white supremacist enough to make Rolling Stone look like a hotbed of affirmative action, George Clinton's Computer Games, Marvin Gaye's Midnight Love, Prince's 1999, Grandmaster Flash's The Message, Chic's Tongue in Chic, Material's One Down, and Michael Jackson's Thriller made it a pretty damn good year after all.
Except in re poor Tongue in Chic, which got shut out, the critics shared my enthusiasm to a moderately unprecedented degree. Prince, Gaye, and Jackson finished 6, 8, and 15, while in 1980 Prince, Stevie Wonder, and Jackson finished 8, 9, and 13 — with no Sunny Adé or Ornette Coleman to siphon off tokenism votes. And Adé's showing was very impressive in itself — unknown to American critics a year ago, the African rhythm king finished fourth, higher than any black artist in the history of the poll except Wonder (who won in 1976). And while Ornette's 13th-place finish doesn't sound all that much more commanding than Dancing in Your Head's 15th in 1977, 1982's sampling of 216 respondents, 67 of them from cities other than New York, Los Angeles, Boston, and San Francisco, should have been much harder to crack than 1977's 68-critic in-group. It wasn't, and for good reason: just as established critics were converted and new ones created by punk/new wave in the late '70s, so now many young critics young and old are gradually learning to hear music that falls under the rubric of funk.
And the albums weren't even the big story. Like "new wave," the term "funk" exploits a serviceable vagueness; it'll fit all the black records I've named if you stretch it around Sunny Adé a little. But funk in its purest form was the first cause of the pop event of the year, perched securely atop the singles list. Never in Pazz & Jop history has any record occasioned such blanket ecstasy as Grandmaster Flash & the Furious Five's "The Message." About 75 percent of the voters put it in their top 10s, usually at number 1 or 2; the best percentage any album has earned was This Year's Model's 60 in 1978, and in three previous years of singles balloting no title has made even a third of the lists. Nor was this New York chauvinism; "The Message" did even better in the boonies (as I jocularly refer to cities off the NY-LA-Boston-Frisco axis) and the 'burbs (my pet name for LA-Boston-Frisco) than in its hometown, where it was subjected to a small gay boycott (though at least three gay voters ignored the "fag" references and named it anyway) as well as NY's all too predictible antitrendie backlash. In any other year, the 104 votes for Marvin Gaye's polymorphous vocal-percussive tapestry "Sexual Healing" would have been a definitive pop event all by itself. In any other year, the eighth-place finish of 1982's most influential dance record, Afrika Bambaataa & the Soul Sonic Force's "Planet Rock," would have tempted me to praise of Kraftwerk and other universalist indiscretions. In 1982, however, the sinuous synthesized skeleton against which Melle Mel and company pitted Duke Bootee's street-surreal rhymes combined the best of Gaye's body rock and of Bambaataa's futuristic world-spirit — and it had a message, too.
Nor did the funk stop there. Last year "rock" by Laurie Anderson, the Rolling Stones, Kim Carnes, and Yoko Ono surrounded Flash's "Wheels of Steel" in the top five; this year, except for the rejuvenated Pretenders, all of the five white artists in the top 10 — led by the Clash, who gained inner-city credibility while at the same time proving so middle American that more than half their 18th-place album support came from the boonies — scored with black dance records of one sort or another. In fact, this was a year in which good black radio proved more open to good white music than any white radio did to any black music: black supremacist Ron Wynn, who attributed 1982's "vibrant, exciting music" to "the growing rift in black and white pop tastes" (with that vague word "pop" leaving room for agreement), deplored the way "white junk like Toni Basil" (pop tastes do differ) crowded out such worthies as Jerry Butler. White supremacists, on the other hand, will probably view the entire singles list as a huge liberal miscegenation plot.
If in my mongrelizing depravity I seem to be prophesying interracial rockcrit hegemony, however, remember Otis Ferguson. Like rescued L.A. bluesman Ted Hawkins (heir to this year's Longhair-Nevilles traditionalist vote) and former Blood Ulmer drummer Ronald Shannon Jackson (who finished 13 places ahead of his old boss), Adé and Coleman qualify as critics' faves, like Aretha Franklin (in her first P&J charting ever), Prince, Gaye, and Jackson are black popsters who "cross over," and while Gaye's outreach is a simple little matter of genius rather than of conscious stylistic modulation, crossovers do by definition accommodate white journalists along with white everybody elses. I want, need, and love both pop and esoterica, but I'd be more encouraged if the voters shared my passion for the in-betweeners — if George Clinton (on whom word-of-mouth started late) had bested Richard Hell or even Lou Reed, also crazed old-timers recently arisen from the slough of despond, or if Grandmaster Flash's LP (which would have made top 40 if only Tom Smucker, supposedly one of my best friends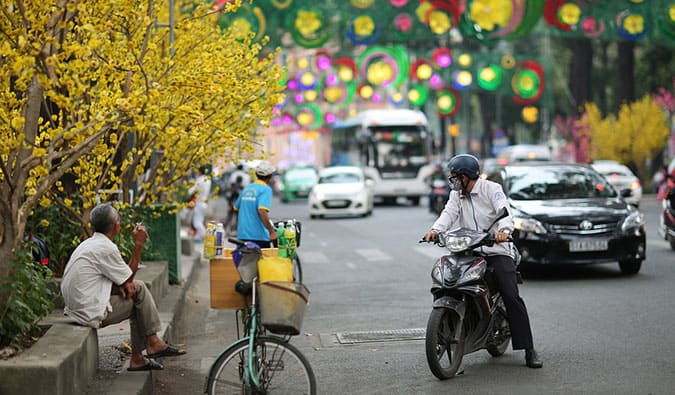 Back in 2007, I took a trip to Vietnam. Upon leaving, I swore I'd never go back. The only way I'll give this place a second chance is if I meet a girl who really wants to go to Vietnam or if some business trip takes me there. Who knows what the future will hold, but for the time being, I never want to return. And the reason for that is one of my most-asked questions. People email me several times a week asking why, in this post about myself, I single Vietnam out as being my least favorite country. What could be so bad about it?
Well, I figured it was time to give an answer.
The simple answer is that no one ever wants to return to a place where they felt they were treated poorly. When I was in Vietnam, I was constantly hassled, overcharged, ripped off, and treated badly by the locals.
I constantly met street sellers who tried to openly overcharge me. There was the bread lady who refused to give me back the proper change, the food seller who charged me triple even though I saw how much the customer in front of me paid, or the cabbie who rigged his meter on the way to the bus station. While buying T-shirts in Hoi An, three women tried to keep me in their store until I bought something, even if that meant pulling on my shirt.
On a trip to Halong Bay, the tour operator didn't have water on the boat and had overbooked the trip, so people who paid for single rooms suddenly found themselves with roommates…sometimes in the same bed!
One of the worst experiences came while in the Mekong Delta. I was catching a bus back to Ho Chi Minh City. I was thirsty, so I went to get a common drink in Vietnam — water, lemon, and some powdery, sugary substance in a plastic bag. The woman making this concoction looked at me, laughed at her friends, and then started laughing at me while clearly not putting in all the ingredients into this drink. I wasn't born yesterday and knew I was being blatantly ripped off. She was cheating me right to my face.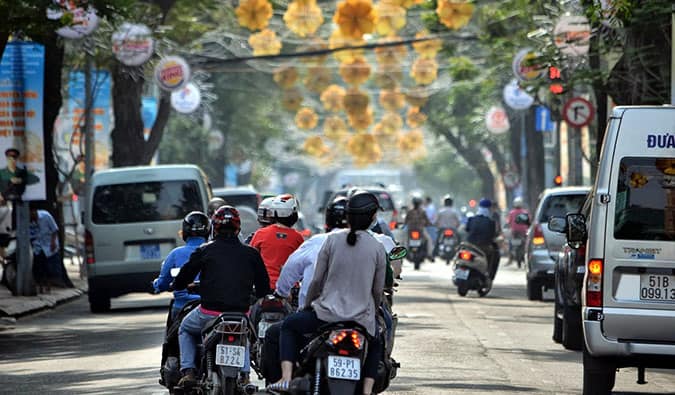 "She's telling her friends she's going to overcharge and rip you off because you're white," said a Vietnamese-American who was also on my bus. "She doesn't think you will notice." "How much should this really cost?" I asked my new companion. I gave the vendor the correct change, told her she was a bad person, and walked away. It wasn't the money I cared about — it was her utter disrespect.
I wondered if it was just me. Perhaps I simply had a bad experience and Vietnam was really amazing. Maybe I just had bad luck. Maybe I just caught people on an off day. But after talking to a number of other travelers, I realized that we all had the same stories. Hardly anyone had a good one, which might explain why 95% of tourists don't return. They all had tales of being ripped off, cheated, or lied to. They never felt welcome in the country either.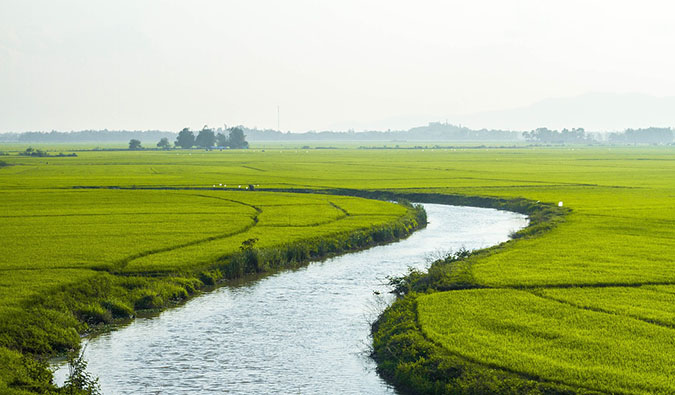 I witnessed other people having problems in Vietnam. I saw friends getting ripped off. Once when my friend bought bananas, the seller walked away before giving the change back. At a supermarket, a friend was given chocolate instead of change. Two of my friends lived in Vietnam for six months, and even they said the Vietnamese were rude to them despite becoming "locals." Their neighbors never warmed up to them. My friends were always outsiders — strangers even to those they saw every day. Wherever I went, it seemed my experience was the norm, not the exception.
I've encountered many travelers who thought the people in Vietnam were really nice and enjoyed their travels there. I've often wondered why there's such a disparity in experiences. Well, there's one common difference between the travelers who have liked it and those who have hated it. Most of the people who had a good experience traveled in luxury, while those who didn't were backpackers and budget travelers. It's a curious thing to think about and reinforces a story I once heard.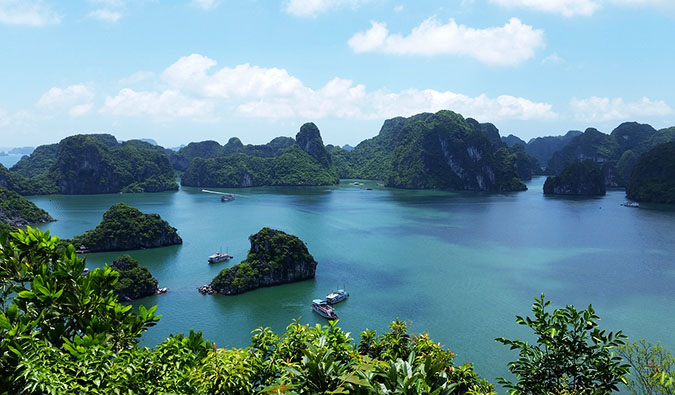 While in Nha Trang, I met an English teacher who had been in Vietnam for many years. He said that the Vietnamese are taught that all their problems are caused by the West, especially France and the United States, and that Westerners "owe" the Vietnamese. They expect Westerners to spend money in Vietnam, so when they see travelers trying to penny-pinch, they get upset and thus look down on backpackers and treat them poorly. Those who are spending money, however, seem to be treated quite well. I don't know if this is true or not, but given what I saw, it makes some sense.
I'm not here to make judgments about Vietnam or the Vietnamese. I don't believe everyone in the country is bad or rude. I only have my travel experience to reflect upon. You should go and make up your own mind. After three weeks in Vietnam, I couldn't get out fast enough. Why would I want to stay in a country that treated me like that? Why would I ever want to go back?
I don't care that they tried to overcharge me. It's not about the money. I'm happy to pay more — a dollar goes a lot further for them than it does for me. But just because I'm a backpacker doesn't mean I deserve any less respect than anyone else.
I wasn't looking for the royal treatment, just basic respect. And I never felt respected in Vietnam. I felt like people there looked at me not as a human being but just as someone who could be ripped off. There are rude people everywhere, but it was so disproportionately bad that if I never went back to Vietnam, I wouldn't feel too bad about it.
But just because I didn't like Vietnam doesn't mean you shouldn't go. This is my experience, but you should always just take what someone says, file it away, and go yourself. And if you don't go because of this article, I'll find you and drag you there myself!
You can plan your trip using my Vietnam guide to find out what to see and do, save money, and avoid getting ripped off.